Nailing difficult conversations
Small Business Section
"Psychologist Savannah Ellis recommends writing down a plan of action before you start the discussion"
---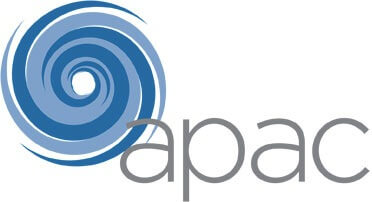 From Betrayal to Recovery:
The 7 Step System to Infidelity Recovery
ASIA PACIFIC ALLIANCE OF COACHES NEWSLETTER
Volume 4 • Issue 9 JUL/AUG/SEP 2014
Fellowship  Magazine, THE COACHING VOICE OF ASIA PACIFIC
This month Savannah Ellis was featured in the APAC Newsletter, talking about the necessity of Infidelity Recovery Coaching model in affair recovery….. READ MORE
---

How to Help Couples Recover from Infidelity
Infidelity has a huge impact on relationships with the ripple effect affecting children, families and communities. When a couple is dealing with infidelity, the relationship is often threatened with the possibility of ending due to the deep pain and hurt that is often felt by the betrayed partner.
Savannah Ellis is the founder of the Infidelity Recovery Institute (IRI), and is passionate about helping couples get back on track after an infidelity. In this interview Savannah shares:
how she became interested and developed her passion for infidelity recovery
what is the impact of infidelity on couples and families
how social media and the internet is making affairs and infidelity more widespread
her seven stage process to recover from infidelity
the different affair types and how to treat them
---
The Seventh Month Itch
 – The seven month point in a relationship where women are most likely to cheat on their partners
Elle Magazine – May 2014, with Dr. Savannah Ellis, Psychologist & Certified Infidelity Recovery Coach,
Download Article – May FE Seven Month Itch
---

  "The communication differences between men and women"
Radio Interview: Smartpeople Podcasts – September, 2014, Savannah Ellis interviewed by Chris Stemp & Jon Rojas
---

   "Rebooting Your Relationship"
The Mother Love Show, Savannah Ellis & Joe Whitcomb interviewed by Mother Love – Feb, 2014
---
 The Power of Infidelity Recovery Coaching
Radio Interview: Marvelous Mondays with Harry & Phil, Savannah Ellis interviewed by Harry & Phil – August, 2013
---

Does being overweight put your relationship in jeopardy ?
Radio Interview: Baring It All, Savannah Ellis interviewed by Michelle Van Otten – Nov, 2013
---

No silent night for unfaithful couples
The Age Newspaper
Article in the Post Newspaper on 14 December 2013 – ' No silent night for unfaithful couples' – page 19. The Age interviews Certified Infidelity Recovery Coach Amanda Harrigan, Perth, WA. Australia.