Is Adultery Grounds for Divorce?
Just because your spouse has cheated on you doesn't mean that you have grounds for divorce. If you don't live in a "no fault" divorce state or country, you will have to provide proof of the adultery before the courts will consider it.
This proof must be either an eyewitness that can testify in court or a private investigator. If you have pictures of your spouse's affair, you may submit these to the court and the judge may consider it in place of the eyewitness or private investigator.
USA Adultery Laws By State
The United States is one of few industrialized countries to have laws criminalizing adultery.  Adultery remains a criminal offense in 21 states, although prosecutions are rare.
Australia
There is NO penalty for adultery in Australia. Under federal law enacted in 1994, sexual conduct between consenting adults (18 years of age or older) is legal throughout Australia, irrespective of marital status. Australia changed to no-fault divorce in 1975, abolishing adultery as a ground for divorce.
Adultery in the UK
A divorce can be granted if it is proven that one partner in a marriage has had an affair and committed adultery, defined as having had sexual intercourse with a person of the opposite sex other than their spouse, and if the spouse finds it intolerable for the marriage to continue.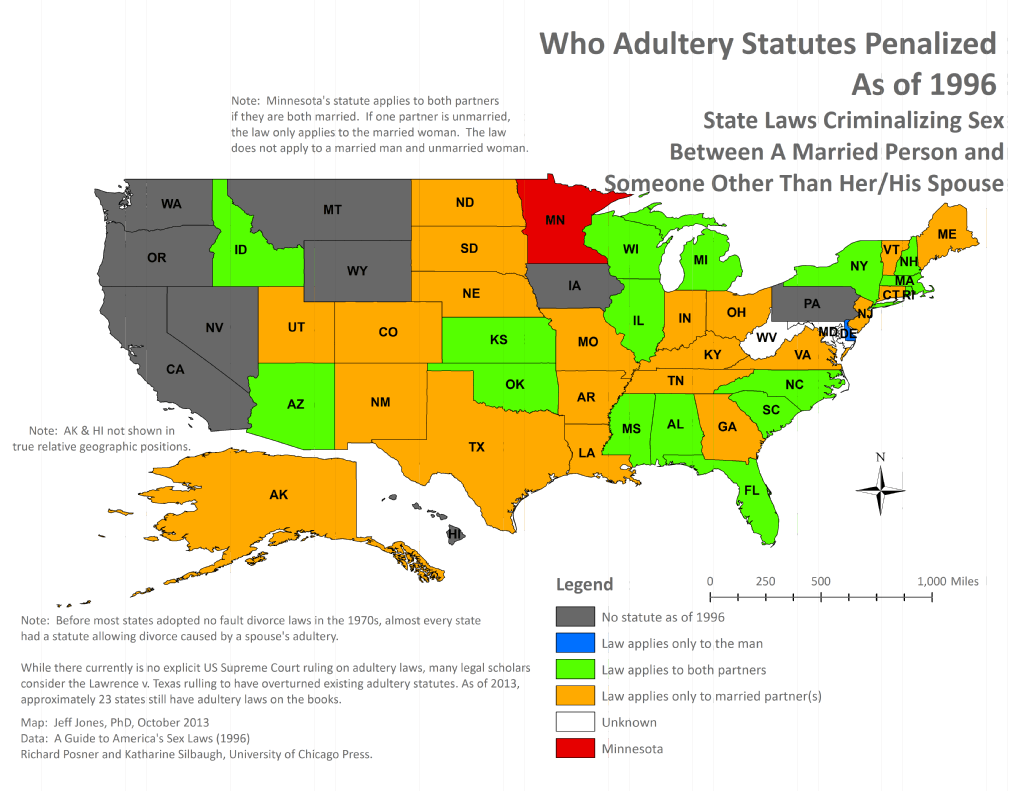 Five Divorce Tips
The following are five divorce settlement tips concerning adultery. Keep these handy when going through divorce proceedings.
Adultery in Canada
Couples who chose to file a divorce on the grounds of adultery or cruelty are filing what is referred to as a "For Fault Divorce". This simply means that one spouse is trying to prove that the other is solely at fault for the breakdown of their marriage.