Let's Stay In Touch
Sign up to our weekly newsletter for free, Affair Recovery Advice , IRI Professional Education, Training in Affair Recovery, Exclusive offers and more.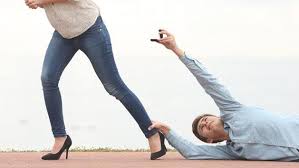 You have been together with your partner for a long time but suddenly you can't figure out what you mean to him. You doubt his feelings, the signs are there, and deep inside your heart, you are aware that the love is gone. What would you do in such situation? Stay or...
read more

Infidelity 101
Sometimes extramarital affairs occur alongside or within the context of a loving, committed marriage. Affairs do not always indicate a problem with the marital relationship.
Read more….
The Affair Type Quiz
IRI classifies infidelity into 7 Affair Types. Each affair type is very different. Only a person that cheated can understand their personal motives. You may find it challenging to align yourself to one of these affair types.
Read more…
Affair Types
The causes of infidelity are complex and varied. Affairs can occur in happy marriages as well as in troubled ones. Here we look at the various affair types and provide a basic treatment strategy for that affair type.
Read more…
Moving Forward
Answer all unanswered questions: complete disclosure. If you are not sure you can handle the answer to the question, do not ask it. Explicit sexual details may do more harm than good.
Read more…
Challenges to Monogamy
The safe guard, or insurance plan to many relationships is an invisible policy we call "Monogamy." The monogamy insurance policy states that both people will be sexually exclusive to each other until "death do us part." The importance of this invisible assurance is so strong, that each person builds their life around creating safety and security for each other, trusting the other is doing the same. From creating and raising of children, to building financial security, the belief is held in the monogamy insurance policy.
Read more…
The #1 Place People Cheat - The Workplace
#2 - Cheating with the Best Friend
#3 - Cheating in Social Situations
#4 - Cheating with Fellow Church Members