Description
The 7 Step Infidelity Recovery
Couples Course
Video sessions
30 day money back guarantee!  
Available on iOS and Android  
Course Description
The ULTIMATE Affair Recovery Coaching Program will teach you how to recover your relationship after an relationship infidelity, transform the quality of your relationships by understanding each others "Emotional Needs", enhance your communication skills with proven techniques & how to effectively manage all negative emotions.
These video lessons are unscripted, and delivered to you, as if you were sitting in the counselors clinic.
You will work through the "7 Step Infidelity Recovery" Model as a couple – in your own home.
Therapists who are trained in the 7 Step Model charge couples between $2500 and $6000 to work through the 7 Step System in clinic.
The #1 Online Affair Recovery Course
"This is a fantastic alternative to traditional counseling. You are getting the same quality advice as if you were sitting with me, in my clinic. Plus, if you feel stuck or don't feel motivated to keep fighting for the relationship, that is when you reach out and contact me for a quick power talk, so I can guide you through the Step. For most people, you just need that quick 5 minutes of support and encouragement to remember your "why" and keep on moving forward." 

– Dr. Savannah Ellis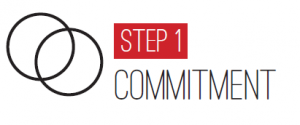 STEP 1 – Commitment
Why commitment to affair recovery is important
The 3 Steps to Affair Recovery
The Letter to the Lover
Transparency
Quality Time
Communication Requirements
The Affair Type
STEP 2 – Affair Story
What happened during the affair
Strategy to tell the truth
How much information to tell
Why the affair happened
How to process the truth
STEP 3 – Personal Healing
Healing for the betrayed partner
Healing for the unfaithful partner
Healing for the family
Coping with Obsessions
Coping with guilt & shame
Depression – when to seek help
How to cope with Triggers
How to process anger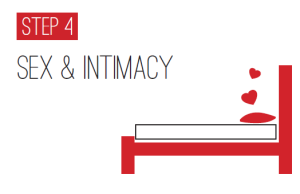 STEP 4 – Sex & Intimacy
When should you resume sex
How to start
What to do
Getting creative
Intimacy Monologues
Re-education on sex
Step 5 –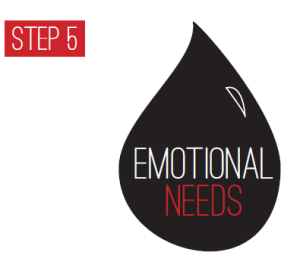 Emotional Needs
What are emotional needs
How to meet emotional needs
What is a love bank
What are the 10 Most Important Emotional Needs
Step 6 – Forgiveness
When should you forgive
Why you can't forgive
How to forgive
Step 7 – Moving Forward
Monogamy Education
Relationship Protection
Relationship Contract
Visualization

Plus much much more……….
---
What are the requirements?
The guiding lights of the program are "the three E's": Entertainment, Education, and Empowerment. You will be expected to complete activities throughout this course in order to progress to the next section.
What am I going to get from this course?
Over 83 lectures and 8 hours of content!
Determine the Affair Type specific to their relationship trauma
Understand why the affair occured
Stop triggers and obessive thoughts
Understanding each others most important emotional needs and have a plan to meet each others emotional needs
Have a safe and transparent relationship
Begin a fresh sex life in an environment of intimacy
Continue with the rituals and routines to ensure both people feel loved
Fully understand what happened in the affair.
Prevent future infidelity by understanding how couples stay monogamous
Who is the target audience?
Any couple who needs affair recovery advice.
This course is not:
A substitute for affair recovery counseling with a certified infidelity recovery specialist